APG 279 – Amelia Earhart Captured By Japanese?
---
---
[powerpress]
Portland Meet-Up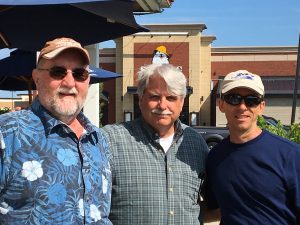 NEWS
FEEDBACK
Ross – Family seating with a child
John – I need some miami hick
Luke – Back after a Hiatus from APG
Luke – Power Reductions on Takeoff
Robert – DL 747 Walk In Exhibit Open
Nick – Favorite Airplanes in a Particular Fleet?
Plane Tails – The Maverick of Malta
Tarmac by the Old Curmudgeon
Stephen – Fear of Landing: He's a Terror in a Twin
Micah – Uncle Steve Tribute
VIDEO


Audible.com Trial Membership Offer – Get your free audio book today!
Give me your review in iTunes!
I'm "airlinepilotguy" on Facebook, and "airlinepilotguy" on Twitter.
feedback@airlinepilotguy.com airlinepilotguy.com
ATC audio from http://LiveATC.net
Intro/Outro music by Tim Brown, BrownHouseMedia, iStockphoto.com
Copyright © AirlinePilotGuy 2017, All Rights Reserved
---
---