APG 245 – What's In Your Flight Bag?
---
---
Podcast: Play in new window | Download
The crew for this week's episode: Captain Jeff, Doctor Steph, and Captain Nick.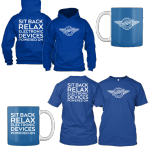 NEWS
FEEDBACK
VIDEO


Audible.com Trial Membership Offer – Get your free audio book today!
Give me your review in iTunes!
I'm "airlinepilotguy" on Facebook, and "airlinepilotguy" on Twitter.
feedback@airlinepilotguy.com (304) 99-PILOT (304) 997-4568 airlinepilotguy.com
ATC audio from http://LiveATC.net
Intro/Outro music by Tim Brown, BrownHouseMedia, iStockphoto.com
Copyright © AirlinePilotGuy 2016, All Rights Reserved
---
---