APG 181 – Titanic Brewing Company Pubcast
---
---
News in this episode:
LINKS
Titanic Brewing Company
FEEDBACK
Micah – Vertigo
Tom – Flight of Passage
Trevor – Green laser pointer safety
John Schaap – Video from on board Cathay Pacific CX884 diversion
Swedish Jim – Bomb bag and diving in an airplane feedback
Mike Dell – F-111 Aerial Refuel
Tim Van Raam – Custom airplane makes emergency landing near Fernley – from Reno Gazette Journal
Tim Van Raam – Oshkosh air festival's pink-shirted wizards of spatial relations
Carl – Landing at AirVenture
Charlotte Phil – That stuff on telephone poles
Ahmad – Feedback/suggestion to iTunes
John Schaap – Airliners come within 100 feet of drone over New York
Scott Jones – FlightAware ADS-B
Scott's Personal Page
Nick (aka Old.Pilot) – Manual Flying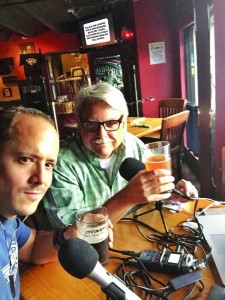 VIDEO


Audible.com Trial Membership Offer – Get your free audio book today!
Give me your review in iTunes!
I'm "airlinepilotguy" on Facebook, and "airlinepilotguy" on Twitter.
feedback@airlinepilotguy.com (304) 99-PILOT (304) 997-4568 airlinepilotguy.com
ATC audio from http://LiveATC.net
Intro/Outro music by Tim Brown, BrownHouseMedia, iStockphoto.com
Copyright © AirlinePilotGuy 2015, All Rights Reserved
---
---