APG 166 – Falling From The Sky? Don't Think So.
---
---
Dr. Steph joins me on this flight!
The Dreamliner works great, 24/7/248. Don't worry, I doubt you'll see them falling from the sky.
Who knew? A 10-member panel from the National Research Council reveals the FAA was not delivering the system that had been promised and should "reset expectations" about what it is delivering to the public and the airlines that use the system.
A couple of quick-thinking Aer Lingus pilots saved their plane and their 46 passengers last year when a thick layer of sea salt formed on the windscreen, obstructing their view of the runway for landing. Listen to the show to hear how they successfully landed.
Stay tuned for how you can order the Acme Airlines coffee mugs and pint glasses. The logo etching on the pint glass is lighter than in the picture, and the blue logo on the mug is not quite as bright as pictured.
FEEDBACK
Alfred – Kickstarter Feedback Video
Kickstarter page
Nuclear museum
Stuart Aslett – No exp Required, Hiring Pilots!
Jeppesen Ab Initio Pilot Training – Boeing
Passenger Ken – Airmail via Drones Is Vexing for Prisons
Stuart Thomson – Delta To Boost Loss-Of-Control Prevention With New Instructor Training
Passenger Ken – Mobile device can find weapons and drugs hidden onboard plane | Daily Mail Online
Nick Carson – Done Training, now flying! ILS vs. RNAV Approaches, Manual Flying
Lyn – Malaysia Airlines MH370: Investigator Andre Milne launches crowdsourcing fund for Bay of Bengal search
Dispatch Gregg – Turbulence comic strip
David Verch – The world's longest non-stop flights, mapped
Stuart Thomson – Flight Paths and Great Circles-Or Why You Flew Over Greenland
Jim Howard – APG 162 and 164 feedback
Private Pilot Rich – Cockpit Visors
Steven – Boeing converts F-16 fighter jet into an unmanned drone
Daniel Sinico – P51 "Ain't Misbehavin" Video on Vimeo
Jay Rossignol – This Amazing First Person View Shows Every Move It Takes To Fly A P-51
Daniel Sinico – About a Canadian Aviator who bombed Hitler's mountain retreat
Daniel Sinico – Watch "B-24 Liberator Diamond Lil Walkaround" on YouTube
Tim Van Raam – Warbirds of America
Danish Roy – Intro, HUD
Pilot Pip – Landing with a crab
Tim Van Raam – Drones flying over Golden Gate Bridge a problem
Ivan Cruz, Larry Gregory – Window Shades
Capt Al – Oxygen requirements in Europe etc
Tim Van Raam – Portmanteau
Masha – Hacking (and airline threats in general)
Swedish Jim – Watch "Trans America – Airline pilot guy version" on YouTube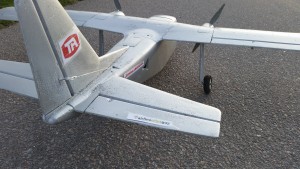 Carl Hee – A340 engine faliure
Larry – Brickyard 4882 "Newark-Bound Jet With Engine Fire Makes Emergency Landing in Philadelphia"
Mark Ross – flying may be greener than driving
Mark Ross – Swedish airport gets the first remote air traffic tower
Rudy – Wifi Hacking Possible?
E-Enabled Capabilities of the 787 Dreamliner
Ground Wireless Systems to support the Boeing 787
Adam Asmar – Forward Slip
Phil Daley – Music and Question about Auto-Pilot Disconnect
Phil's Spotify Playlist
Kristofer Crecco – A New Listener, but longtime fan of pilots
Matt – Deadheading, Non-revving
Pasadena Brian – Green and white light
Jules – AF 447 and no airspeed indication
Scott Shields – Meals
Isaac Lamb – Bottle to Throttle?
VIDEO

Audible.com Trial Membership Offer – Get your free audio book today!
Give me your review in iTunes!
I'm "airlinepilotguy" on Facebook, and "airlinepilotguy" on Twitter.
feedback@airlinepilotguy.com (304) 99-PILOT (304) 997-4568 airlinepilotguy.com
ATC audio from http://LiveATC.net
Intro/Outro music by Tim Brown, BrownHouseMedia, iStockphoto.com
Copyright © AirlinePilotGuy 2015, All Rights Reserved
---
---