APG 159 – Terrorist or Nutcase? Unauthorized Jumpseat, Stinky Predicament
---
---
An unruly passenger, purported to be yelling "jihad" while running up the aisle toward the cockpit door, was subdued by passengers on a recent United flight. The pilots turned the jet around and returned to Dulles International, where the nut case was removed from the flight. This time, it seems that "mentally deranged" better describes the man, rather than "terrorist."
A Cathy Pacific pilot is catching heat after inviting an attractive passenger to sit in the cockpit as he flew the plane. I'm not sure what the regulations are over there, but here in the US, that'd be a "no no."
Juraj Vaculik, CEO of AeroMobil, in a keynote at South By Southwest in Austin announced their plans for not only a flying car in the future, but a self-flying car! I love dreamers. Really do!
Finally, a British Airways flight had to divert back to Heathrow International for a smelly predicament. It seems that one of the lavatory toilets was overflowing with "liquid faecal excrement." You know? That really stinks.
LINKS
Rick's new Twitter ID: @Miami_Rick
FEEDBACK
Mike Dell – MAC call sign? F-111 Formation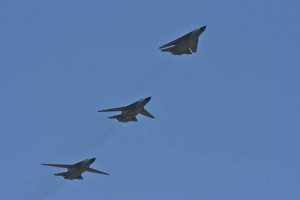 Alex from LA – Beer and Lent
Mike Cochran – Old KORD Airport Diagram
Bert Olson – ORD Taxiways, Favorite Aircraft from Yesteryear
Mike Cochran – Bird Mitigation
Sport Pilot Dave – What Happens to Crew after Incident?
Swedish Jim – No barrel roll under a bridge, Rudder control and – how do you navigate, really?
Erk – Voice Feedback
Ken Cabot – My Crazy Theory About MH370 Went Viral Worldwide — NYMag
Jim Silverberg – Solar impulse
Janel – -1 point for CNN (again)
Mechanic Bob – Inspection Intervals, etc.
Dave McLees – MH370 pinger battery
Jim Silverberg – Solar Impulse 2 will begin its around-the-world flight
Bruce – MH370 (yes again, sorry 🙂
Daniel Sinico – 79 Cringeworthy Technical Errors In The Movie 'Top Gun'
James Keane (Long Island Aviator) – Saint Louis Beer
Stan Sienkiewicz – DL1086 Possible Brake Problems, Thrust Reverser Blocking
Ray Williams – Reverse Thrust & Rudder Control; Tail Cones
DC-9 Link
Jim Howard – Acme Honor Guard
Larry D. Gregory – David Zucker on Airplane! – the movie
Jim Howard – Utah Valley University, IMC, IPC
Tom Seagraves – MD-88 at LGA Question
Koppa Dasao – Too much!
Nick Carson – Flight Report from FL350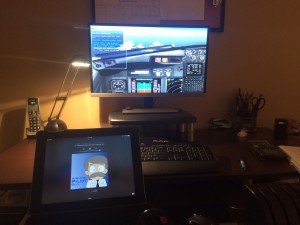 Frik – FAA Says It Is Illegal To Post Drone Videos on Youtube
Chattanooga Tim – a couple of videos
United Express #UA4870 from Denver to Kansas City forced to return after one of its tires blew on takeoff
Surprise FlashMob for the half-million passenger of LOT Dreamliner
Phil from Charlotte – Volunteer
Vlad – Time Over Fix
Jeff Dangel – Living The Dream YouTube video
Tom – 737 Low Vis Landing
Pilot Pip – Radio 4 Comedy Show – Cabin Pressure
John Cleese – How to Irritate People – Airplane Sketch
Tom – Talking Flight podcast
Nick – Tailcone Jettison, Layovers
VIDEO


Audible.com Trial Membership Offer – Get your free audio book today!
Give me your review in iTunes!
I'm "airlinepilotguy" on Facebook, and "airlinepilotguy" on Twitter.
feedback@airlinepilotguy.com (304) 99-PILOT (304) 997-4568 airlinepilotguy.com
ATC audio from http://LiveATC.net
Intro/Outro music by Tim Brown, BrownHouseMedia, iStockphoto.com
Copyright © AirlinePilotGuy 2015, All Rights Reserved
---
---