APG 151 – AirAsia 8501 Black Boxes Recovered, Medical Emergencies, Feedback Bumper
---
---
AirAsia 8501's black boxes recovered, a Sunwing flight lands short of destination due to low fuel, passengers detained for opening emergency exits on a China Eastern flight, your feedback and much more!
FEEDBACK
Bruce – Feedback bumper
Ray Williams – Feedback Bumper Ideas
Mark Librowski – Thai Fire Lanterns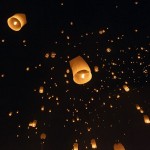 Nicolas Hu – Where do simulators go?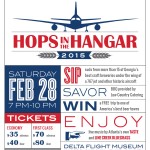 Ray – Heading vs Track
Bryan – Re: Feedback from APG Listener Ray Williams
Brian in Seattle – Book Recommendation
Forever Flying: Fifty Years of High-flying Adventures, From Barnstorming in Prop Planes to Dogfighting Germans to Testing Supersonic Jets, An Autobiography

Daniel – Helicopter flight test crash
Mark Van Raam – Blue Angels come full circle
Mark Librowski, Dan – 13 United Cabin Crew Fired
Stuart Aslett – Medical Kits, Medical Emergencies
Andreas – Drones!
Swedish Jim – Pitots and Polaris Borealis! (featured image)
Tilman – Real Flying
Airbus A380-800 (D-AIMA)- Lufthansa – Pilots Training at Rheinmünster / Karlsruhe-Airport (FKB)
SWISS Flight training – "Touch and gos" in an Airbus A340
Tim Van Raam – Bird Strike
Capt. Tom – Feedback APG 150 on the 747
747: Creating the World's First Jumbo Jet and Other Adventures from a Life in Aviation

Nick Carson – Tail Number Feedback
Nick – APUs vs. ASUs
Travis – First Air Force One, a video
Travis – A340
Bhavesh – Jet lagged feedback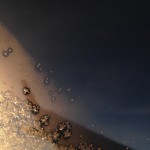 Mark – British Airways 777 plane blown across Atlantic at supersonic speeds by freak jetstream
Sport Pilot David – Understanding AF 447
Craig – Happy New Year!
MD-88GSO
Rick – Pitch And Power???? Airline Pilots Can't Fly Control Performance???
Rick – Anti ice brought a plane down????
West Caribbean Airways Flight 708
Lyn – Why does food taste different on planes?
Koppa – Dry ice?
From Nate in Brooklyn – Concorde
Air Crash Investigation: Concorde – Up In Flames
Koppa – 150 sounds
Tom Seagraves – 35 Miles from Shore: The Ditching and Rescue of ALM Flight 980
VIDEO

Audible.com Trial Membership Offer – Get your free audio book today!
Give me your review in iTunes!
I'm "airlinepilotguy" on Facebook, and "airlinepilotguy" on Twitter.
feedback@airlinepilotguy.com (304) 99-PILOT (304) 997-4568 airlinepilotguy.com
ATC audio from http://LiveATC.net
Intro/Outro music by Tim Brown, BrownHouseMedia, iStockphoto.com
Copyright © AirlinePilotGuy 2014, All Rights Reserved
---
---