APG 149 – Another One Down
---
---
It's been a bizarre year in aviation safety. The number of crashes was low, but the number of fatalities high. It was a particularly bad year for Malaysia.
An American Airlines flight from Seoul to Dallas-Ft. Worth experienced severe turbulence over Japan, injuring 12.
A Lufthansa A321 crew lost control of the jet shortly into the flight from Bilbao to Munich after faulty air data units triggered the Alpha Protection mode of the autoflight system. After losing 4,000 feet in altitude, the pilots regained control after disconnecting the faulty air data units. EASA issued an Emergency Airworthiness Directive warning all operators.
Finally, we sadly end the year with what appears to be another disappearance of a flight over open waters. AirAsia Flight 8501 disappeared from radar about halfway between Surabaya and Singapore. As this episode was recorded, the A320 is still missing.
FEEDBACK
Reuben from Lakeland – Cessna 414 Chancellor Renovation
Sport Pilot David – APG Icing
Wikipedia: Ice Protection System
MattyFab – Simulator vs Real Flying
Bruce – Military Vision Requirements, Corporate Structure
Mark – Airplane Brawl over Crying Baby Nearly Causes Emergency Landing
China jails captain for deadly plane crash
Michael – Qantas 767 on 60 minutes
Jorge – Ringtones for APG Community
Travis – Air New Zealand airline safety video
Stuart – Push To Get More Women Into The Cockpit
Ross – Perception vs Reality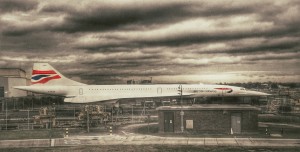 Pilot Pip – APG audio feedback
Nick – Why no smoking?
Mark & Mark – Land in an emergency
Hillel – PED or Camera
Armando – Delta worker accused of smuggling guns on Atlanta flight
Lyn – Odiferous feedback
Ken – Cool C-130 Hercules Clips
Tim – Good thing you ride up front
Dirty planes; how germy is your next flight?
Jeff – Former Airline Official Says U.S. Air Force May Have Shot Down MH370
Ken – 3 to 1 Line
Larry – LED Lighting
VIDEO


Audible.com Trial Membership Offer – Get your free audio book today!
Give me your review in iTunes!
I'm "airlinepilotguy" on Facebook, and "airlinepilotguy" on Twitter.
feedback@airlinepilotguy.com (304) 99-PILOT (304) 997-4568 airlinepilotguy.com
ATC audio from http://LiveATC.net
Intro/Outro music by Tim Brown, BrownHouseMedia, iStockphoto.com
Copyright © AirlinePilotGuy 2014, All Rights Reserved
---
---