APG 143 – Wind Shear, Go-Arounds, Reduced Thrust Takeoffs
---
---
Podcast: Play in new window | Download
A Grand Prairie, Alberta woman is lucky she didn't lose her head… literally. She was a passenger on a Jazz Dash 8-400 that diverted to Edmonton because of a tire failure. Upon landing, the tire came apart, the right main gear collapsed, and all of the propeller blades separated, including one that found its way into the passenger cabin, narrowly missing Christina Kurylo's head. This could have been so much worse.
A couple of other crashes are discussed, including a Learjet that crashed in Freeport, killing all nine aboard, and an update on the Virgin Galactic SpaceShip Two crash.
Lots of great feedback again, including discussions about wind shear, go-arounds, reduced thrust takeoffs, and more!
If you haven't already, please consider signing up for the Airline Pilot Guy Meet-Ups List. That helps me notify you when I'm in your neck of the woods.
FEEDBACK
Lennart – "Thank you!"
Nick Carson – 757-200 vs. 757-200ER: What's the difference?
Steve Cravener – 727 JATO?
Ron Buckwell – Durham Tees Valley Airport
Charath Ranganathan – Fears of stalls
Nick – Runway Incursion: SpiceJet hits Buffalo on Takeoff
Rick from KABE – Alternatives for Pitot Tube failure
Jacob – Acme? Ignition Keys?
Lee Hayden – AdBlock, 727 Hush Kits
John Brown – Cancun Control Tower!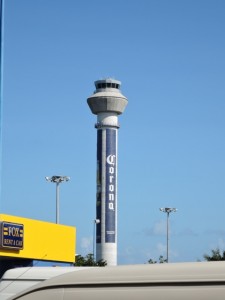 AJ Bowers – Climb Thrust
Ron Findlay – YOU ever seen something you just can't explain?
Vidal – Clarification, Please!
Rick – Oxygen requirements
Jules – AF447
Rennell – So what are your chances of dying in a train accident/derailment?
Koppa – Porn, Norwegian mus (moose) and some more
Sam – Colour Blindness
Pete – Color Vision Test
Anonymous – JetBlue LGB
Rick – Reduced Thrust Takeoff
Bill – GPS Speed Info?
Josh in Tulsa – A couple news items…
Akeem – Short 777 Flight
Derek – Windshears and Go-Arounds
SouthWest 150 Windshear/Go-Around
Alex – FSX Weather
HiFi-Tech's Active Sky Next
Bhavesh – Food and Flying
Jack – New Listener in Atlanta
Paul – Joke
VIDEO


Audible.com Trial Membership Offer – Get your free audio book today!
Give me your review in iTunes!
I'm "airlinepilotguy" on Facebook, and "airlinepilotguy" on Twitter.
feedback@airlinepilotguy.com (304) 99-PILOT (304) 997-4568 airlinepilotguy.com
ATC audio from http://LiveATC.net
Intro/Outro music by Tim Brown, BrownHouseMedia, iStockphoto.com
Copyright © AirlinePilotGuy 2014, All Rights Reserved
---
---