APG 109 – Malaysia 370, US Airways A320 Nose Gear Collapse, Delta B757 Loses Wing Panel
---
---
The Malaysia Airlines B777 is still missing. We may never know what happened. The only winners here are the big cable news outlets, which are reaping huge viewing numbers by continuing to sensationalize the investigation. Apparently, a steady string of "aviation experts" is helping to hold our interest… even if the credentials of some of these so-called "experts" is highly questionable.
What happened to US Airways 1702? Multiple eyewitness accounts say the airplane became airborne before attempting to return to the runway, and after a large bounce, came down hard on the nose landing gear, collapsing it. Was it windshear? Tailstrike?
A Delta B757 lost a large fiberglass panel from the top of the right wing as it started its initial descent into ATL. The flight landed safely in ATL.
FEEDBACK/LINKS
Dave – Passenger Distribution, Unsafe directions from ATC?
Ryan – Non-Aviation College Degree?
Kyle – Other Careers in Aviation Besides Piloting?
Aviation Careers Podcast
Conor – Fuel Dumping Penalties?
Ray – Sudden Fog / Ice Fog [AUDIO]
Chris – MH370
Jason – PC Flight Sims- Good for training?
Aaron – Steam Gauges vs Glass
Gary – Location Info on Aircraft/NexGen
NicNacJak – Single Engine Taxi, Pitch Angle with Longer Fuselages
Chris – Malyasia Airliner Feedback
Lee – Maintenance Records?
Bill – Runway Snow Removal
Nick – Ground effect, go-arounds, auto brake settings, easiest/most difficult approaches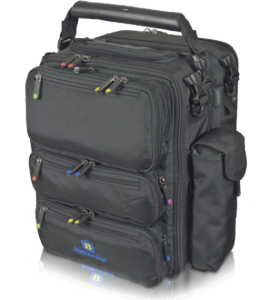 Oh, and don't forget to check out Brightline Bags, the place to get a flight gear bag like mine. And for a limited time, use the Discount Code airlinepilotguy to receive a ten percent discount.
Please check out my Patreon Page if you get a chance. Remember, my "daily" audio message called "Captain's Log" is only available to my Patrons. I hope that some of you will find this service a convenient way to contribute to my coffee fund!
VIDEO


Audible.com Trial Membership Offer – Get your free audio book today!
Give me your review in iTunes!
I'm "airlinepilotguy" on Facebook, and "airlinepilotguy" on Twitter.
feedback@airlinepilotguy.com
(304) 99-PILOT
(304) 997-4568
ATC audio from http://LiveATC.net
Intro/Outro music by Tim Brown, BrownHouseMedia, iStockphoto.com
Copyright © AirlinePilotGuy 2013, All Rights Reserved
---
---