APG 108 – Missing
---
---
In the early morning hours of Saturday, March 8, 2014, Malaysia Airlines Flight 370 was streaking across the Gulf of Thailand at FL350 when it completely disappeared from the radar. As I record this episode, it is nearly four days after the disappearance of the Boeing 777. What happened?
TRIBUTE: Who exactly is Malaysia Airlines Captain Zaharie Shah of MH370?
Kapten Zaharie Ahmad Shah
6 Mysterious Airplane Disappearances in Aviation History
Great news for us Auburn Aviation Management alums. Last May, school officials announced their intent to outsource Auburn's flight training program and ultimately "sunset" the aviation management degree program. It seems that they've had a change of heart! After a huge show of support from the aviation community, Auburn University officials have reversed there decision, and instead will keep and even bolster the aviation program! The Aviation Accreditation Board International (AABI) re-accredited the school's resurgent aviation management curriculum last month.
FEEDBACK/LINKS
Andrew – Pilot tips (But not tips on being a pilot!)
Greg from Chicago – Captain's Authority
Libor (AirSmolik) – Meet-up advice/Foursquare
Dominic – Infinite Flight for Windows phone, IOS, and Android
Dylan – Pushback Steering
Viktor – MPL (Multi-Crew Pilot License)
Dave – Potholes
Guilherme – Brazilian Feed back About ICAO English Proficiency Exam
Greg from Chicago – Languages
Chris – Do you ever see the FAA lowering the hour requirements for the airlines?
Ray – Documentary – Survivors Guide to Plane Crashes
Ken – Walk Around Question, Glass Cockpit Training
Derek – UK, Landmarks
Garrett – Etihad Fires, Cameras, UV protection
Armando – El Paso, Low Wages At The Regionals
Arnaud – Audio feedback from Paris, France
Justin – Pilot n Paws (PnP)
Marcos Antonio Moura Cordeiro – English, Hello to Brazilian Pilots!
Peter Cheney: Why pilots make better drivers – Tip Of The Captain's Hat to Doctor Stephanie
Learning to drive stick shift makes people better drivers – Tip Of The Captain's Hat to Doctor Stephanie, again!
Jhadon – How do I calculate the rate of fuel burn?
Tony – Feedback from Sydney, Australia
Dan – TU-95 Bear on Ebay
Josh Harding – "The Poor Copilot"
Nick – Runway Widths
Tim – Skydiving Dropzone
Dave – Pitch Angles
AvnWx.com
Parachutist gets tangled with airplane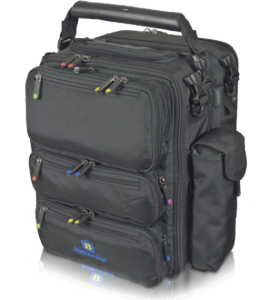 Oh, and don't forget to check out Brightline Bags, the place to get a flight gear bag like mine. And for a limited time, use the Discount Code airlinepilotguy to receive a ten percent discount.
Please check out my Patreon Page if you get a chance. Remember, my "daily" audio message called "Captain's Log" is only available to my Patrons. I hope that some of you will find this service a convenient way to contribute to my coffee fund!
VIDEO
)

Audible.com Trial Membership Offer – Get your free audio book today!
Give me your review in iTunes!
I'm "airlinepilotguy" on Facebook, and "airlinepilotguy" on Twitter.
feedback@airlinepilotguy.com
(304) 99-PILOT
(304) 997-4568
ATC audio from http://LiveATC.net
Intro/Outro music by Tim Brown, BrownHouseMedia, iStockphoto.com
Copyright © AirlinePilotGuy 2013, All Rights Reserved
---
---