APG 106 – Fire on a Plane, How to Survive a Plane Crash
---
---
The most interesting story of this past week has to be the Etihad flight from Melbourne, VI to Abu Dhabi, UAE, which diverted to Jakarta, Indonesia after two separate fires in two separate lavatories were started. After four hours of investigation by Indonesian police, all passengers were allowed to re-board the flight. Somewhere over the Indian Ocean, another THREE fires were set. There are now reports that a female has been detained for further questioning.
Turns out that the co-pilot who threatened to crash the Ethiopia Airlines plane before flying it to Geneva was "in mourning for his dead uncle." Yeah. I always feel like hijacking airliners and seeking asylum when somebody dies in my family [sarcasm].
Listener Vernon from Colorado sent me a link to a great HuffPo article, How to Survive a Plane Crash. Great stuff.
FEEDBACK/LINKS
The Onion – American Airlines To Phase Out Complimentary Cabin Pressurization
Jesse laBate – Squawking 7700, 7600, 7500
Bruce – Turning Airports Around
Tim – RIM Fire Yosemite
David – Boeing Series Numbering
Boeing Customer Codes
Jacob Schumann – Mobile Phones on Etihad
OnAir Telecommunications
Mark Van Raam – Fish Spotters, Crop Dusting
Dave – Capt. Joe Townsend, Fear of Heights, Air Sickness
Ace Abbott's Aviation Affair Podcast
Tom Freundl – Reddit Thread on Pilot Shortage
Bryan – Pilot Pay, Tipping the Pilots?
Amire – How Important are Languages in a Pilot Career?
Andrew Domaracki – Passenger Windows
Jim McKeon – FedEx/UPS shipping on other carriers
Chair City Dave – Tweet from @LeadToday
Michael Dell – New song for your Captain's log? (Beat Up Old Jetliner)
Tim – Onboard temperature control on A320 Family
Nick Carson – Feedback
Philip – Away from home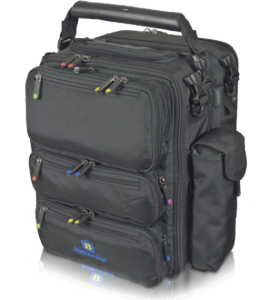 Oh, and don't forget to check out Brightline Bags, the place to get a flight gear bag like mine. And for a limited time, use the Discount Code airlinepilotguy to receive a ten percent discount.
Please check out my Patreon Page if you get a chance. Remember, my "daily" audio message called "Captain's Log" is only available to my Patrons. I hope that some of you will find this service a convenient way to contribute to my coffee fund!
VIDEO


Audible.com Trial Membership Offer – Get your free audio book today!
Give me your review in iTunes!
I'm "airlinepilotguy" on Facebook, and "airlinepilotguy" on Twitter.
feedback@airlinepilotguy.com
(304) 99-PILOT
(304) 997-4568
ATC audio from http://LiveATC.net
Intro/Outro music by Tim Brown, BrownHouseMedia, iStockphoto.com
Copyright © AirlinePilotGuy 2013, All Rights Reserved
---
---