APG 105 – Ethiopian Airlines Flight Hijacked, United Flight Severe Turbulence
---
---
Don't leave hijacking an airliner to the amateurs, not when you can do it yourself. That's apparently the Ethiopian Airlines Flight 702 co-pilot's philosophy. Hailemedhin Abera Tegegn felt threatened by the Ethiopian government… enough so that he thought it a good idea to lock the captain out of the cockpit, fly the jet to Geneva instead of Rome, and seek political asylum from the Swiss government. Problem is, it will be hard to overlook the fact that he essentially kidnapped the 202 passengers and the flight's crew, which is a crime that may leave him in the slammer for 20 years. Oops.
Here's the ATC audio, courtesy of LiveATC.net.
A Nepal Airlines Twin Otter crashed last week, killing all 18 on board. The investigation continues, but several listeners on frequency reported that the aircraft attempted to divert to Bhairahawa Airport due to icing after the aircraft had flown into freezing rain.
A United Airlines 737 flight from Denver to Billings experienced a severe upset, injuring three cabin crew members and two passengers. While it isn't yet clear what caused the episode, I suspect it may have been caused by Mountain Wave turbulence, which is common this time of year in the Western US mountain states. Do you still need a reason to always stay seated with your seat belts fastened?
ATC audio of United 1676.
Feedback in this episode: 
Andris – Weather cancellations
John – Smoking on private planes?
Renato – Back-side-of-clock flying
Steve – Lufthansa 747
Tom – L1011, Logging Tail Numbers, Differences in airplanes
Tom – Why the MD88? Attitudes in the Cockpit? PHX Layovers?
Rob – Flight Training School Recommendations
Mitch – CTC Update – Chasing My Dream
Harry – Window Wipers?
Ryan – Schedule, Safe Takeoff (performance)
Korhan – Finnish F-18s takeoff and land on highway 2011
Brent – Podcast tips(?)
Josh – What can I convince my parents?
747: Creating the World's First Jumbo Jet and Other Adventures from a Life in Aviation [Unabridged] [Audible Audio Edition] 30 Day Audible Trial and Free Book Offer
12 Years a Slave
National Airspace System Operational Information Service
Plane Talking UK Podcast 11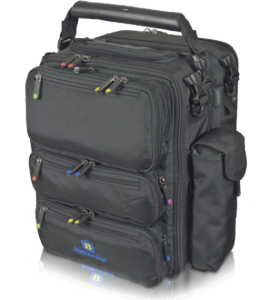 Oh, and don't forget to check out Brightline Bags, the place to get a flight gear bag like mine. And for a limited time, use the Discount Code airlinepilotguy to receive a ten percent discount.
Please check out my Patreon Page if you get a chance. Remember, my "daily" audio message called "Captain's Log" is only available to my Patrons. I hope that some of you will find this service a convenient way to contribute to my coffee fund!
VIDEO

Audible.com Trial Membership Offer – Get your free audio book today!
Give me your review in iTunes!
I'm "airlinepilotguy" on Facebook, and "airlinepilotguy" on Twitter.
feedback@airlinepilotguy.com
(304) 99-PILOT
(304) 997-4568
ATC audio from http://LiveATC.net
Intro/Outro music by Tim Brown, BrownHouseMedia, iStockphoto.com
Copyright © AirlinePilotGuy 2013, All Rights Reserved
---
---