APG 102 – Interview Advice
---
---
Recorded in Springfield, MA on January 28, 2014.
Update on the Canadian fellow who crashed a C-172R at the Nashville International Airport: Apparently he was legally drunk. And he claimed that Taylor Swift was his next of kin. Odd.
Recently, video was released of the crash of a Canadair CL-600 at Aspen.
A B-767-300 on approach to Buenos Aires Ezeiza, BA (Argentina) encounters turbulence so strong that a slat on the right wing rips off.
I played some audio from LiveATC.net of an American 737 getting stuck in the snow at BWI, and a Bonanza with a towbar attached to the nose gear at KADS.
Interesting video of a Canadian goose smashing through the windscreen of a C-210.
Feedback in this episode:
Smithsonian Might Planes episode on the Trump 757 – David McLees
A320 engine start sequence – Daniel Matiz
Stephen – power shifting, ac use during engine start/ co-pilot flying
Positive customer relations experience – Jesus Calderon
Mitch – Assessment Advice
– http://www.flyingmag.com/training/learn-fly/check-ride-tips-editors
– http://www.studentflyingclub.com/flying-articles.php?id=1101
– http://www.aviationinterviews.com/
– http://www.willflyforfood.com/pilot-interviews/
– http://forums.flightinfo.com/forumdisplay.php?f=5
– http://www.airlinepilotcentral.com/
– http://www.flytheline.com/
– http://aviationinterviewprep.com/
– http://www.examiner.com/article/preparing-for-an-airline-interview
Mark Kavanagh – PED Interference
Nick Carson – Feedback
Manuel – via Linked In
Lewathan – JFK Approach sequencing
SoCal Matt – ROTC?
Jessica Cox, the first armless pilot – Patrick Chamberlain
RIGHTFOOTED A Documentary about Jessica Cox
Tim – "Birthplace of Flight" ?
FO Jake – What happens if a pilot screws up, then gets asked to resign or even fired?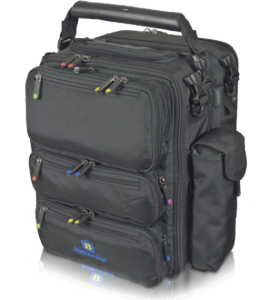 Oh, and don't forget to check out Brightline Bags, the place to get a flight gear bag like mine. And for a limited time, use the Discount Code airlinepilotguy to receive a ten percent discount.
Please check out my Patreon Page if you get a chance. Remember, my "daily" audio message called "Captain's Log" is only available to my Patrons. I hope that some of you will find this service a convenient way to contribute to my coffee fund!
VIDEO


Audible.com Trial Membership Offer – Get your free audio book today!
Give me your review in iTunes!
I'm "airlinepilotguy" on Facebook, and "airlinepilotguy" on Twitter.
feedback@airlinepilotguy.com
(304) 99-PILOT
(304) 997-4568
ATC audio from http://LiveATC.net
Intro/Outro music by Tim Brown, BrownHouseMedia, iStockphoto.com
Copyright © AirlinePilotGuy 2013, All Rights Reserved
---
---