APG 101 – Baby It's Cold Outside
---
---
Cold enough for ya? Recorded in Baltimore, MD, Wednesday, January 22, 2014. Well, it is cold here! In this episode, I talk about the inexplicable actions of the Edmonton International security screeners, who allowed a young man to continue his travels after confiscating a pipe bomb from him. Must have looked pretty harmless… with the NINE FOOT LONG fuse hanging from it. Oh, and they tried to GIVE IT BACK TO HIM. Amazing.
The 787 Dreamliner is still experiencing some "growing pains," I guess. An Air India 788 loses all transponders near Belin, and fuel leaking from the right wing in Bangkok.
A DC-9 leaves the runway in Saltillo, Mexico.
One of two giant eagle sculptures hanging from the ceiling of the Wellington, New Zealand airport came crashing down last week after a 6.3 magnitude earthquake last week. No one was injured.
And finally, we talk about the article written by Rich Smith at The Motley Fool entitled "TSA at the Airport: Inconvenient, or Just Plain Incompetent?"
Feedback in this episode:
Who Flies Out Mis-placed Planes? – Josh Chambliss
What happens to the pilots? – Tom Bloxsom
FAA to EASA License? – Philip Martyns
JNU RNP RNAV GPS clarification – Michael
Lufthansa 747 Low Pass in Rural Maine – Nick in Maine
Ferdinand Puentes – Hawaii plane crash video
Lyn Audio FB – Happy 100th! Plus a question
ATC: Safety Enhancer or Annoyance? – Chris
What happens when pilots get sick on a trip? – Kevin
Students wearing pilot uniforms? – Frik
Christopher Mathiessen – YouTube Channel
The Mighty DC-9 – Airchive – Paul Siegel
German Autobahn landing sites – Paul Siegel
Highway Airfields – Paul Siegel
Man arrested for pointing a laser at aircraft – Jeff Harrison
From YouTube – Episode 100 Hair/mustache – MJ Gruskin
Press Release – FAA Selects Unmanned Aircraft Systems Research and Test Sites
Pilots log book – Brian in Baltimore
RNP vs. RNAV – Anthony Tibbs http://www.youtube.com/watch?v=Xd8IvorFvWo
https://www.dropbox.com/s/5l1ndg2b1jryh7t/CYLW_RNAV_RNP_RWY_16.pdf
Julie – Thank you for keeping me calm in traffic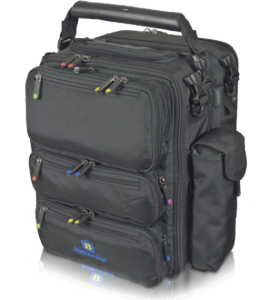 Oh, and don't forget to check out Brightline Bags, the place to get a flight gear bag like mine. And for a limited time, use the Discount Code airlinepilotguy to receive a ten percent discount.
Please check out my Patreon Page if you get a chance. Remember, my "daily" audio message called "Captain's Log" is only available to my Patrons. I hope that some of you will find this service a convenient way to contribute to my coffee fund!
VIDEO


Audible.com Trial Membership Offer – Get your free audio book today!
Give me your review in iTunes!
I'm "airlinepilotguy" on Facebook, and "airlinepilotguy" on Twitter.
feedback@airlinepilotguy.com
(304) 99-PILOT
(304) 997-4568
ATC audio from http://LiveATC.net
Intro/Outro music by Tim Brown, BrownHouseMedia, iStockphoto.com
Copyright © AirlinePilotGuy 2013, All Rights Reserved
---
---